Rocky Mountain Medical Services
Rocky Mountain Medical Services is a comprehensive physician billing service
providing billing and accounts receivable management
RMMS
About our work
Billing and accounts receivable solutions for solo, group and affiliated practices
Rocky Mountain Medical Services clients benefit:
---
Our staff is proficient in Billing and accounts receivable, experience and expertise in coding conventions and applications, third party processing, electronic claims submissions, and sound, supportive patient relations.
Our online capabilities support effective business relationships and we maintain current awareness of technological advances to continually expand and extend our level of services.
---
About us
We have over 30 years of combined experience, and will make sure all of your billing requirements and needs are met.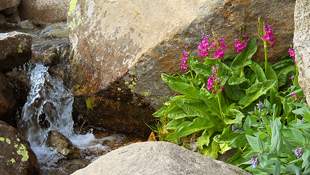 Marcie Hobbs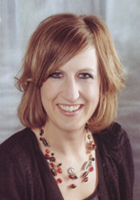 Marcie Hobbs is currently co-owner of Rocky Mountain Medical Services, LLC which was established in 2010 with business partner Charissa Johnston. After graduating from Hulett High School she attended Northwest College and completed her studies with an Associates of Applied Science degree. She obtained her Certification as a Professional Coder (CPC) through the American Academy of Professional Coders (AAPC) in December 2008, which was 13 years after she began working in the healthcare industry. When Marcie is not busy with the day to day operations of Rocky Mountain Medical Services, she spends time with her husband and 2 sons: fishing, camping, rzr riding and hiking to name just a few of the many outdoor activities they are involved in.
Charissa Johnston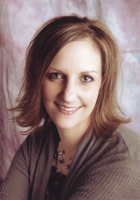 Charissa was born in Big Spring, TX before moving to northwest Wyoming with her family at the age of 5. After graduating from Powell High School, she attended Northwest College in Powell and completed her studies with an Associate of Applied Science degree. She began her career in the healthcare field as a medical biller in 2000. She is currently co-owner of Rocky Mountain Medical Services which was established in 2010 with a friend and colleague. In her spare time, she enjoys camping, fishing, paddle boarding, reading a good book and spending time with her husband and son.

What people say
Rocky Mountain Medical Services has been handling my account for over 4 years now with complete satisfaction. The staff is always available to review my account or discuss any issues regarding a patient or insurance claim. I can count on their professional service to help get claims paid when dealing with difficult insurance companies. They go the extra mile to get the claim paid, even when the insurance company wants to underpay. I would strongly recommend Rocky Mountain Medical Services for all your medical billing requirements.

Charles G. Welch, MD

---
RMMS
Rocky Mountain Medical Services clients receive:
REPORTS
Daily
Receive daily reports of your account activity including charges and payments posted and updated accounts receivable reports.

REPORTS
Monthly
Receive monthly reports of summary account activity, productivity reports by CPT code, aging reports by patient, by carrier and collectively for the practice.

REPORTS
Year-to-date
Receive year-to-date reports on a monthly basis with comparisons of monthly activity including aging, total accounts receivable, percentages collected and procedure amounts.
Custom Reports
Custom reports as may be available from the accounting system.
With healthcare's regulatory environment always changing, physicians may need to add or remove charges on a regular basis due to new charges on a regular basis due to new CMS guidelines or payer contract updates.
We will review your Chargemaster to make sure all procedures and prices are up-to-date and accurate.
We monitor payer compliance with your contract terms to ensure reimbursement accuracy and compare expected payments to actual reimbursement. Our staff will work directly with payers to recover underpayments and take action to correct the issue.
Our online bill payment system provides an easy, convenient and secure way for your patients to pay outstanding bills any time.





Our experienced, trained and skilled practice management and billing professionals are here to assist providers and their patients. Provider assistance includes issues such as payer regulations, HIPAA compliance, reports, practice analytics and much more.
We will assist your patients with setting up payment plans, address any account concerns, in addition to answering any other questions they may have.
Income and profitability are important to your practice. We can help you negotiate new payer contracts including Medicare, Medicaid, BC/BS, commercial insurances and third party administrators, as well as analyze, assess and compare current contracts to be sure your terms are fair and you're getting paid what you should.

At Rocky Mountain Medical Services, our pricing is customized to your practice. We take into consideration your specialty, number of providers and average claims per month to determine a biling service fee that is right for you and your practice.
---